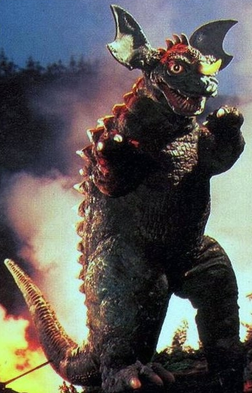 Baragon
is the main antagonist from Baragon vs Frankenstein.
Appearance
Edit
Baragon is a large dinosaur-like reptile with a horn in front of its face.
Powers and Abilities
Edit
Baragon can fire Heat Ray from mouth, nasal horn that can glow, burrowing undergound, and can jump extraordinary.
pending.
Ad blocker interference detected!
Wikia is a free-to-use site that makes money from advertising. We have a modified experience for viewers using ad blockers

Wikia is not accessible if you've made further modifications. Remove the custom ad blocker rule(s) and the page will load as expected.