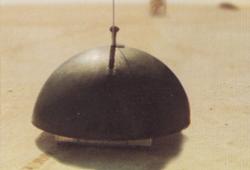 LIN-V8K was a LIN Demolitionmech Droid that was made to be able to see through radiation,fog,sand and even landfill. it was mainly used for demolition and mineing. At some point he was either abandond or lost and was picked up by a group of Jawa's, before the sandcrawler was destroyed by the Impireal forces he was luckily saved by Macemillian-winduarté.
Ad blocker interference detected!
Wikia is a free-to-use site that makes money from advertising. We have a modified experience for viewers using ad blockers

Wikia is not accessible if you've made further modifications. Remove the custom ad blocker rule(s) and the page will load as expected.