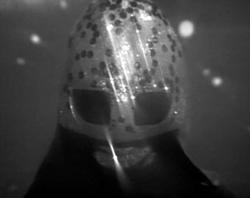 The Grand Marshall was a high ranking ice warrior official that had plans to invade and then take over the earth. He sent the ice lord Slaar to a moonbase along with several other ice warriors and hused the human invention of T-MAT to send deadly seed pods down to earth. When the doctor intervened, he sent the grand marshall and his entire fleet of battle cruisers into the sun.
Ad blocker interference detected!
Wikia is a free-to-use site that makes money from advertising. We have a modified experience for viewers using ad blockers

Wikia is not accessible if you've made further modifications. Remove the custom ad blocker rule(s) and the page will load as expected.