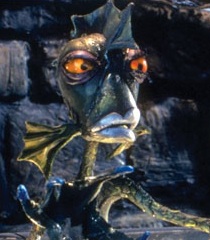 The Undersea Gal was one of the residents of Halloween Town. She lives in the swamp and often wears a pink eye mask when asleep, when finding things for the christmas celabration the Undersea Gal used strange things from her swamp. Later when snow is borght to the town she is seen makeing a snow angel/fish.
Ad blocker interference detected!
Wikia is a free-to-use site that makes money from advertising. We have a modified experience for viewers using ad blockers

Wikia is not accessible if you've made further modifications. Remove the custom ad blocker rule(s) and the page will load as expected.